DETERMINANTS FOR SELECTION OF TREATMENT OPTIONS BY THE PATIENTS SUFFERING FROM MENORRHAGIA
Menorrhagia
Shamim Akhter

Combined Military Hospital Mangla Pakistan

Mubushra Samina

Combined Military Hospital Malir Karachi
Keywords:
Menorrhagia, hysterectomy, medical therapy
Abstract
The present study was conducted to find the spectrum of determining factors for selection of treatment options by the patients suffering from menorrhagia. It was a descriptive study and was conducted at departments of Obstetrics & Gynaecology of Combined Military Hospitals of Mangla Cantt and Malir Cantt from May 2004 to October 2004. Total of 100 patients above 35 years of age complaining of menorrhagia were enrolled in the study group. Detailed history specially about age, parity, wish for further child bearing, previous history of medical therapy and contraindications for hormone therapy was taken followed by pelvic examination and pelvic ultrasonography. Treatment options i.e. medical therapy, hormone releasing intrauterine device (Mirena) and surgery in the form of hysterectomy were discussed with the patients. Sixty five (65%) patients opted for surgical treatment in the first place because they had already tried some form of medical therapy and were not ready to accept further medical trial. Twenty seven (27%) patients accepted medical therapy but 12 patients took medical treatment only for 3 months and 04 more patients requested for surgery after another 02 months. Only 08 (8%) patients accepted Mirena as treatment option. In patients of perimenopausal age hysterectomy remains the main treatment option. Major determinants are low socio-economic status, completion of family and poor compliance for medical therapy. It is recommended that patients should be educated and made aware of mortality and morbidity so that compliance for medical therapy is enhanced.
Downloads
Download data is not yet available.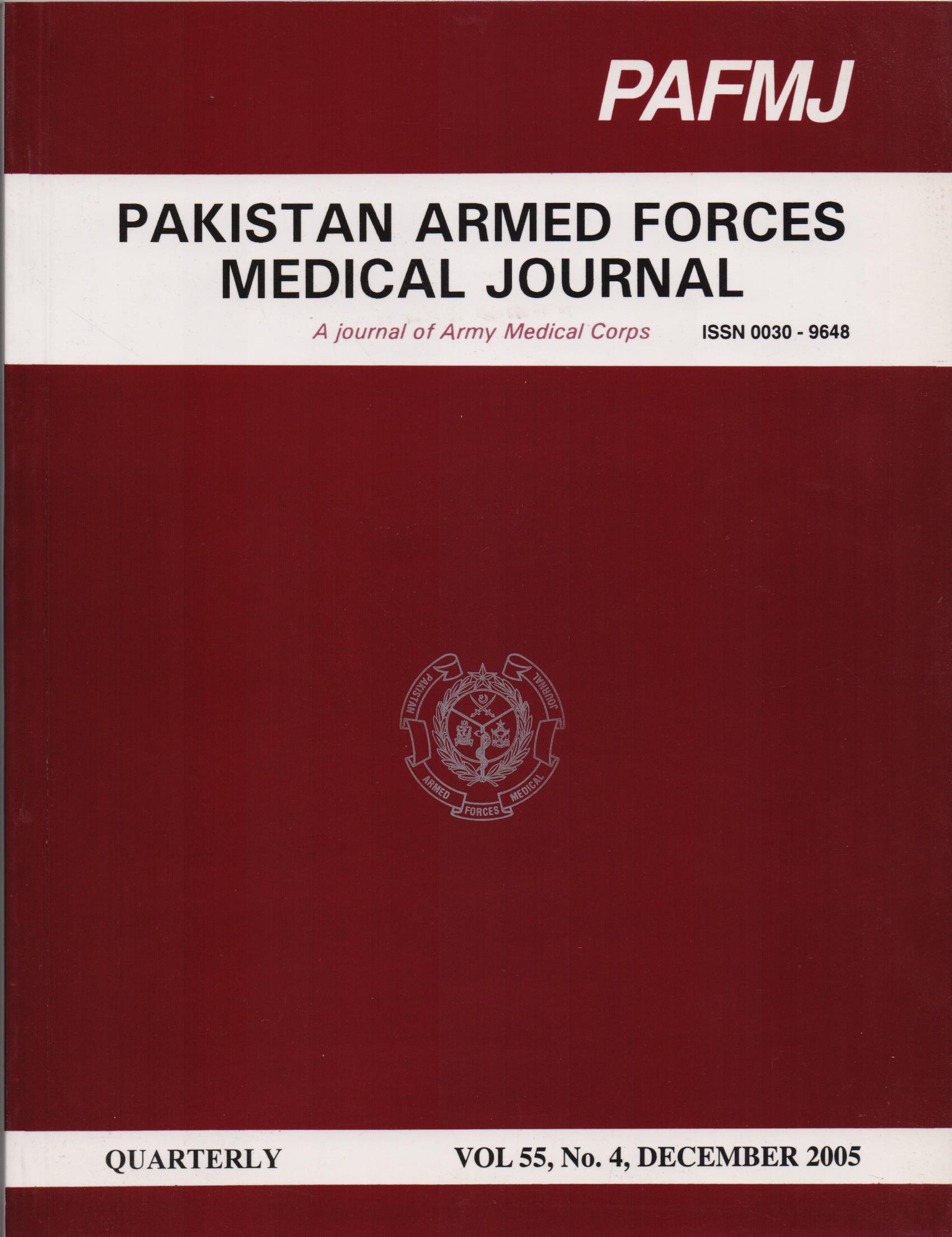 How to Cite
Akhter, S., & Samina, M. (2005). DETERMINANTS FOR SELECTION OF TREATMENT OPTIONS BY THE PATIENTS SUFFERING FROM MENORRHAGIA. Pakistan Armed Forces Medical Journal, 55(4), 318-322. Retrieved from https://pafmj.org/index.php/PAFMJ/article/view/1224
Section
Original Articles