CURRENT TRENDS IN DENTAL EDUCATION
Keywords:
Dental curricula, Entrustable professional activities, Innovative assessment techniques
Abstract
The dental profession is an important segment of human health care services all over the world. Dental schools in Europe and United States have evolved their curriculum to keep abreast with advances in dentistry; like connective tissue biophysics and molecular engineering through an objectively structured and clinically oriented curriculum. However, dental education in our country is still mostly traditional. This article examines the new approaches to teaching and learning in dental schools/colleges that are shaping dental curriculum globally. Articles relating to curricular trends in dental education and advancement in the dental profession published between 2010-2020 were searched in medical search engines. However, few relevant articles published before this period were also consulted. The current trends in dental curricula show new teaching, learning, and assessment methods like small group discussions, case-based learning, competency-based learning, Inquiry-based teaching-learning, and peer-assisted learning. The curricular format is integrated and new innovative assessment techniques like the assessment of multiple systematic reviews (AMSTAR) are being employed. Virtual reality, interdisciplinary teaching, and distributed community models in dental education are being implemented. The emergence of COVID-19 has also affected dental education and as a result, e-learning formats and assessment techniques have become increasingly popular. Dental schools abroad have revamped their curriculum with the advances in newer technologies and research related to dentistry. There is a need to immediately update and redesign the present dental curriculum in our country as well.
Downloads
Download data is not yet available.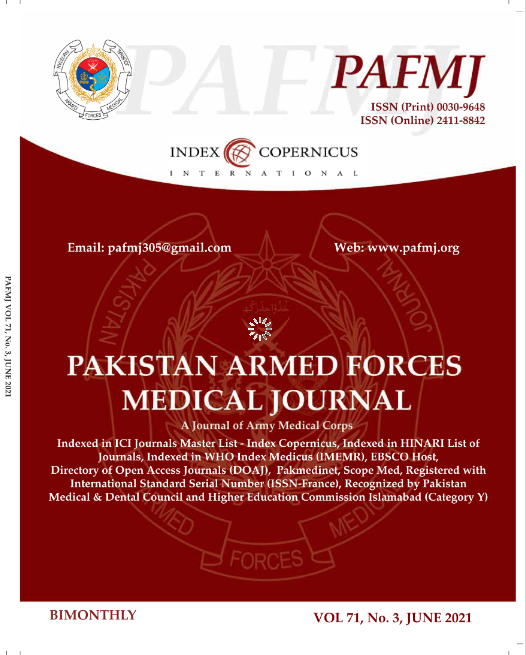 Downloads
How to Cite
Ghassan, A., Shukr, I., Sadiq, N., & Ahsan, R. (2021). CURRENT TRENDS IN DENTAL EDUCATION. Pakistan Armed Forces Medical Journal, 71(3), 1107–13. https://doi.org/10.51253/pafmj.v71i3.6318