GALL BLADDER CARCINOMA WITH KRUKENBURG TUMOUR: A CASE REPORT
Maqbool Ahmad

Combined Military Hospital Multan

Nasir Mahmood Wattu

Combined Military Hospital Multan

Shaukat Mahmood Qureshi

Combined Military Hospital Multan

Asma Azhar

Combined Military Hospital Multan

Muhammad Atique

Combined Military Hospital Multan
Abstract
Carcinoma gall bladder is the most common cancer of the biliary tract.  Females are affected three times more often than males, with average age of 65 years. Gall stones are present in 75 to 90% of cases [1].
They remain asymptomatic and are discovered incidentally during or after cholecystectomy or present with non specific symptoms like upper abdominal pain, nausea vomiting weight loss, jaundice or gall bladder mass. The majority of patients have advanced disease at the time of presentation which carries a poor prognosis [2-4].
The modes of spread of gall bladder carcinoma are direct, lymphatic, vascular, neural, intraperitoneal and intraductal. Ultra Sound, CT and MRI are helpful in diagnosis and staging of the disease. Surgery remains the mainstay of treatment and chemotherapy has a very limited role. We present an unusual case of gall bladder carcinoma metastasizing to both the ovaries.
Downloads
Download data is not yet available.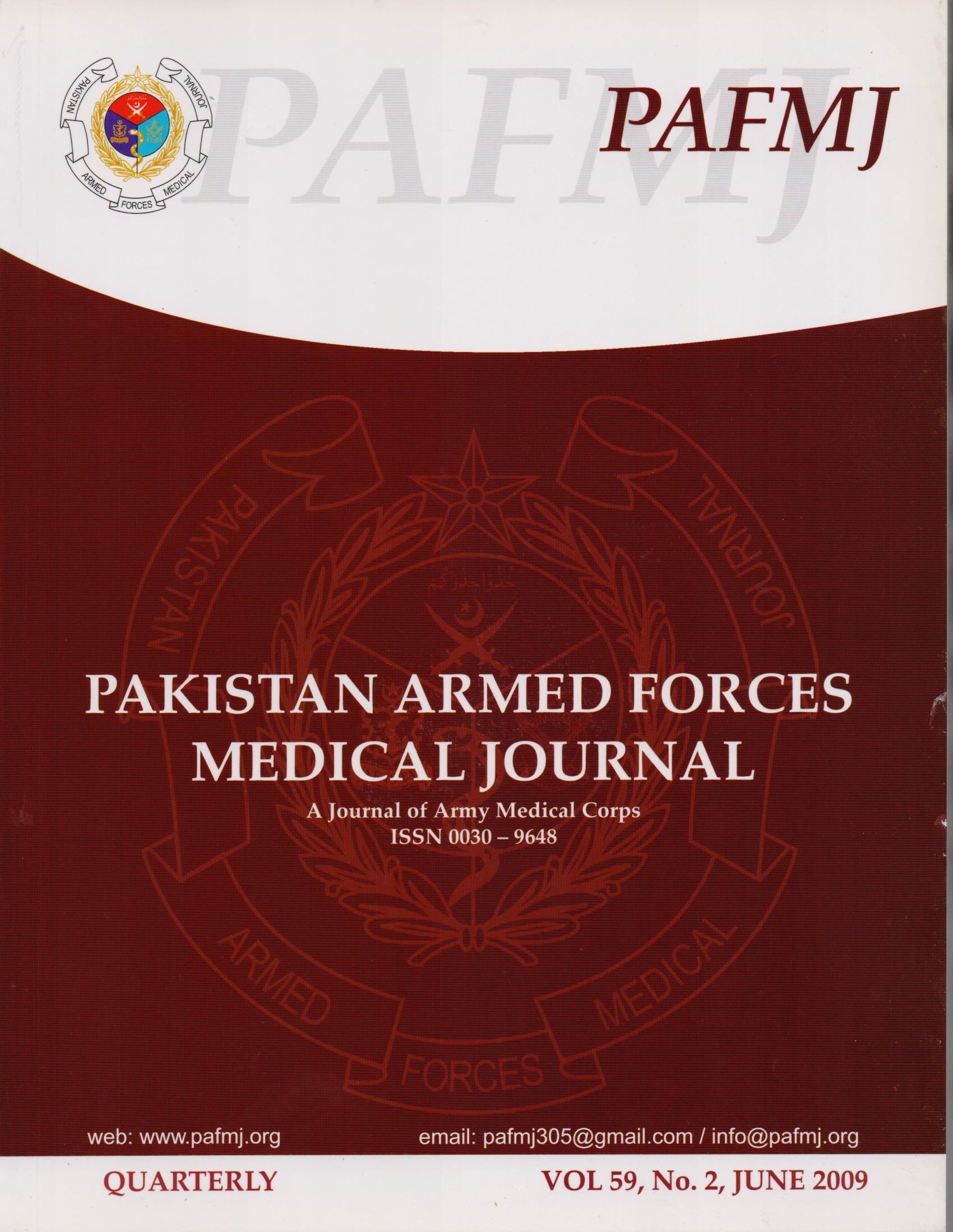 How to Cite
Ahmad, M., Wattu, N. M., Qureshi, S. M., Azhar, A., & Atique, M. (2018). GALL BLADDER CARCINOMA WITH KRUKENBURG TUMOUR: A CASE REPORT. Pakistan Armed Forces Medical Journal (PAFMJ), 59(2), 229-30. Retrieved from https://pafmj.org/index.php/PAFMJ/article/view/1922