WAR CASUALTIES: RECENT TRENDS IN EVACUATION, TRIAGE AND THE 'GOLDEN HOUR'
War Casualties
Chaudhary Aqeel Safdar

Military Hospital Rawalpindi
Keywords:
War, Triage, Golden hour, Evacuation
Abstract
Prompt medical treatment and early evacuation is the goal of military medicine in the battlefield. 'Triage' is a process of sorting the casualties according to the severity of injury and the prioritization of treatment. In trauma management 'Golden Hour' is the first sixty minutes or so after injury; this emphasizes that the chances of the victim's survival are the greatest if definitive care is given as early as possible. Our evacuation protocols follow the triage but the time to treatment is beyond sixty minutes. Many Armies have developed evacuation systems which allow the casualty to be seen within this specified time. This has been achieved by streamlining the evacuation chain, extensive incorporation of air transport and training of paramedics in advanced life support measures. In line with the modern trends we need to modernize our own system of casualty evacuation and treatment.
Downloads
Download data is not yet available.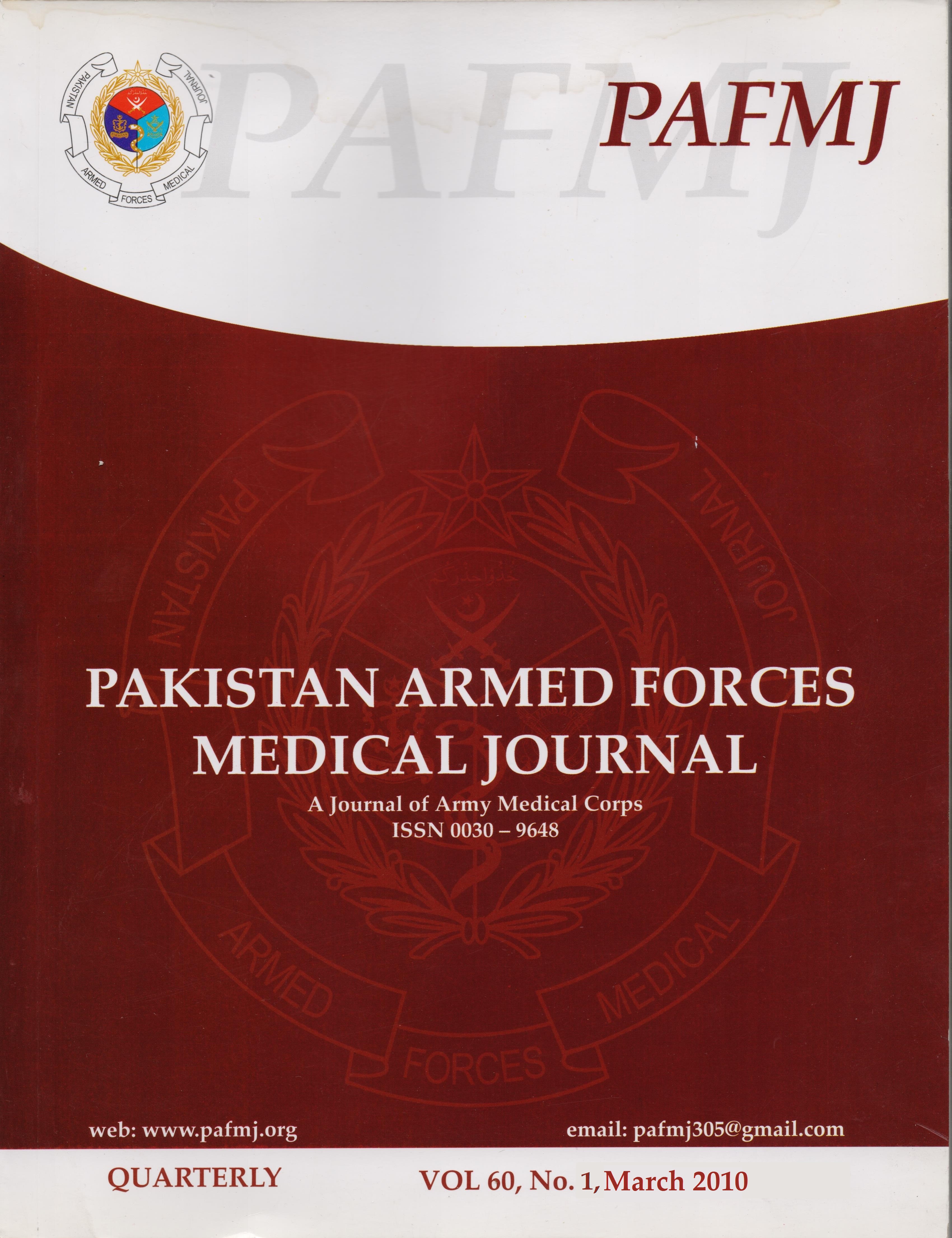 How to Cite
Safdar, C. (2010). WAR CASUALTIES: RECENT TRENDS IN EVACUATION, TRIAGE AND THE 'GOLDEN HOUR'. Pakistan Armed Forces Medical Journal, 60(1), 129-34. Retrieved from https://pafmj.org/index.php/PAFMJ/article/view/1784