HEPATIC HYDATID CYST AND OMENTOPLASTY
Hepatic Hydatid Cyst
Badar Murtaza

Combined Military Hospital Bahawalnagar

Arshad Mehmood

Combined Military Hospital Chor

Ahmad Nadeem Tahir

Combined Military Hospital Chor

Asad Mahmud Malik

Fauji Foundation Hospital Rawalpindi
Keywords:
Hydatid cyst, omentoplasty, greater omentum, laparotomy, residual abscess
Abstract
Hydatid cyst liver is a disease, which has been subjected to great diversity as far as the surgical treatment is concerned. A descriptive study was carried out to determine the results of omentoplasty in the management of hydatid cyst liver. A group of 23 patients were included in the study. 16 were adult males and 7 were adult females. Mean age of the patients was 36 years. Intra- operative assessment of the hydatid cyst liver showed 91.3% solitary cysts. Univesicular cysts were 43.3% and multivesicular cysts 52.1%. 86.9% cysts were located in the right lobe of liver. All were subjected to omentoplasty. Post-operatively 4.3% showed bile leakage and 17.3% wound infection. The bile leakage was managed conservatively and it regressed in 4 days. No haematoma or deep abscess was documented. Follow up of the patients showed significant clinical and radiological improvement.
Downloads
Download data is not yet available.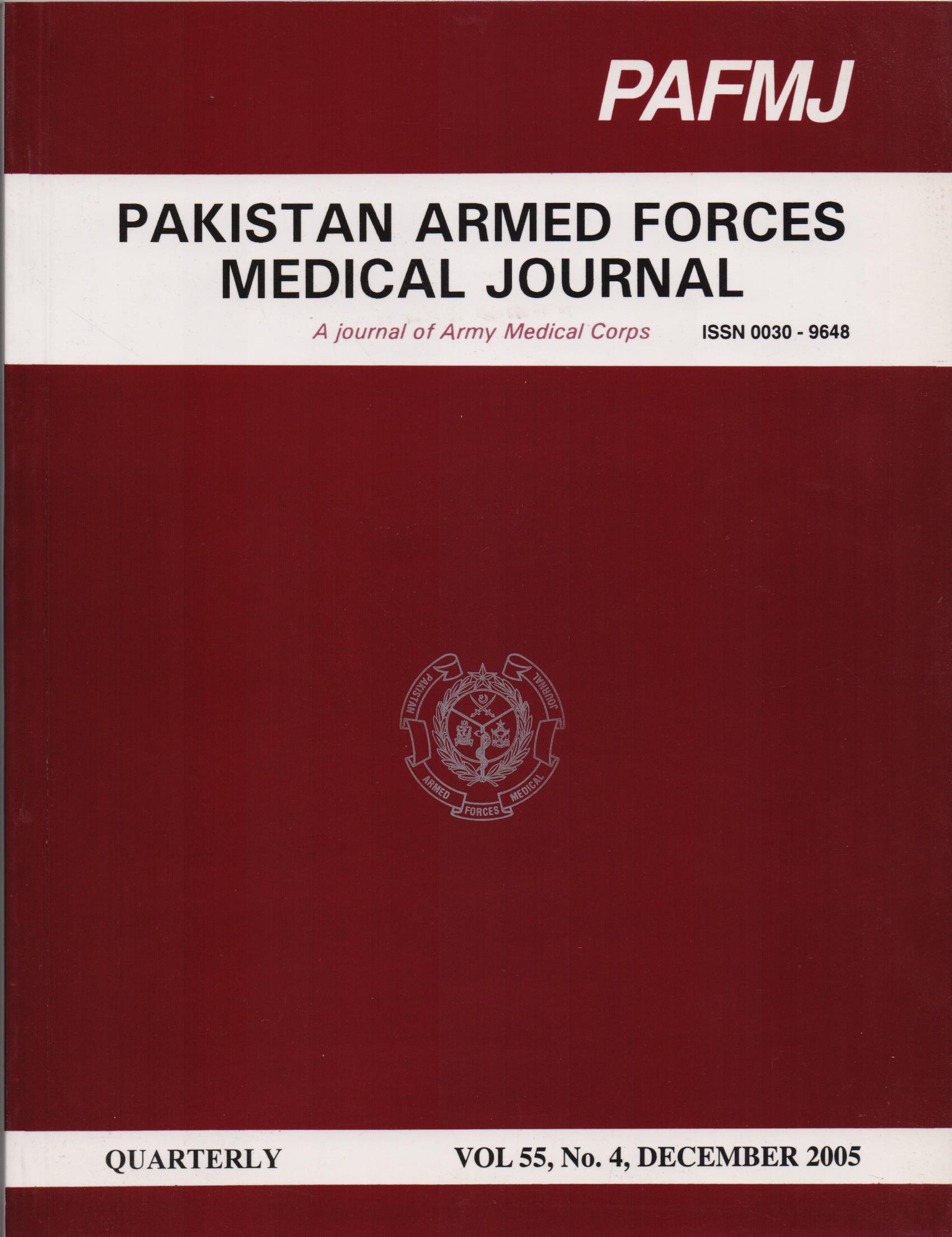 How to Cite
Murtaza, B., Mehmood, A., Tahir, A., & Malik, A. (2005). HEPATIC HYDATID CYST AND OMENTOPLASTY. Pakistan Armed Forces Medical Journal, 55(4), 296-303. Retrieved from https://pafmj.org/index.php/PAFMJ/article/view/1217
Section
Original Articles